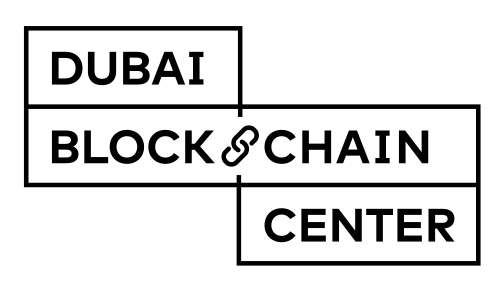 08  – 09 December 2021 
  Online

Conference Proceedings are now available
Message from the Organizers
03 August, 2021
Dear colleagues,
We hope you are all well and safe.
EMCIS 2021 has received many requests to change its format to a hybrid or fully online mode for this year. The conference top priority is the health and safety of all participants considering the expanding spread of Covid-19. The EMCIS executive committee reviewed all options available and decided to run the EMCIS 2021 conference online, given the pandemic, the travel bans, movements, and gatherings restrictions issued by many governments as well as the restrictions on staff's mobility by many universities and organizations. 
 The following are foreseen for EMCIS 2021:
Online participation: The necessary infrastructure for running the conference is tested and it is in place.
Parallel sessions will be done using virtual conference rooms.
Presentations will be delivered online. Presenters will have 20 minutes for the presentation and 10 minutes for Q&A. All participants can ask questions and get feedback online.
Engagement: We encourage all participants, to maximize their interaction with the speakers and conference participants.
Registration fees: Registration fees will be reduced to 150 euro only for this year.
Best paper awards will be announced during the conference and the awards will be posted to the winners.  
If you have any questions regarding the organizing of the 18th EMCIS conference, please do not hesitate to contact us.
The 18th EMCIS 2021 Chairs
European, Mediterranean and Middle Eastern Conference on Information Systems (EMCIS)
European, Mediterranean and Middle Eastern Conference on Information Systems (EMCIS) is an annual research event addressing the IS discipline with regional as well as global perspective. EMCIS has successfully helped bringing together researchers from around the world in a friendly atmosphere conducted to free exchange of innovative ideas. EMCIS was founded in 2004 by Brunel University research Group ISEing and it is an annual event. A number of respected collaborations were made with different local universities across the destinations chosen each year and EMCIS still proves to attract many further partnerships.
EMCIS is one of the premier conferences in Europe and Middle Eastern region for Information Systems academics and professionals, covering technical, organisational, business and social issues in the application of Information Technology. EMCIS is dedicated to the definition and establishment of Information Systems as a discipline of high impact for the methodical community and IS professionals – focusing on approaches that facilitate the identification of innovative research of significant relevance to the IS discipline following sound research methodologies that lead to results of measurable impact.
Unique characteristics of the EMCIS conference include:
Conference proceedings will be published in a

 

Springer Lecture Notes in Business Information Processing volume.
Conference proceedings are indexed by ISI Proceedings, DBLP, EI and Scopus.
Substantially extended versions of the 10% at most of EMCIS papers may be selected for publication in academic journals.
Distinctive Keynote addresses by distinguished international scholars from different disciplines, highlighting or discussing particularand generic global topics.
An international event that continues to attract attendees, academics, practitioners and junior researchers including PhD students from all over the world, enjoying the friendly atmosphere conducive to free exchange of innovative ideas.
Important Dates
Electronic Submission Deadline: 31 Jul, 2021 10 Sept, 2021 – 03 Oct. 2021 NEW
Notification of Acceptance to Authors: 15 Sep, 2021 10 Oct, 2021 – 03 Nov. 2021 NEW
Camera Ready Submission Deadline: 25 Sep, 2021 15 Oct, 2021 – 08 Nov. 2021 14 Nov. 2021 NEW
Author Registration Deadline: 15 Oct, 2021 – 08 Nov. 2021 14 Nov. 2021 NEW
The following committee members are responsible for ensuring the ongoing success of the EMCIS conference.
Conference Chairs
Dr. Maria Papadaki, The British University in Dubai, UAE

Prof. Marinos Themistocleous, University of Nicosia, Cyprus
Conference Executive Committee
Prof. Vincenzo Morabito, Bocconi University, Italy (Program Chair)

Prof. Paulo da Cunha, Coimbra University, Portugal (Program Chair)

Dr. Gianluigi Viscusi, Imperial College Business School, London, UK, (Publications Chair)
Prof. Nikolay Mehandjiev, University of Manchester, (Public Relations Chair)
International Committee
Dr. Aggeliki Tsohou, Ionian University, Greece
Dr. Alan Serrano, Brunel University, UK
Prof. Andriana Prentza, University of Piraeus, Greece
Prof. Angeliki Kokkinaki University of Nicosia, Cyprus
Prof. António Trigo, Coimbra Business School, Portugal
Dr. Aurelio Ravarini, Universitario Carlo Cattaneo, Italy
Dr. Carsten Brockmann, Capgemini, Germany
Prof. Catarina Ferreira da Silva, University Institute of Lisbon, Portugal
Prof. Celina M. Olszak, University of Economics in Katowice, Poland
Dr. Charalampos Alexopoulos, University of Aegean, Greece
Dr. Chinello Francesco, Aarhus University, Denmark
Dr. Demosthenis Kyriazis, University of Piraeus, Greece
Dr. Elias Iosif, University of Nicosia, Cyprus
Dr. Ella Kolkowska, Örebro University, Sweden
Prof. Euripidis N. Loukis, University of the Aegean, Greece
Dr. Federico Pigni, Grenoble Ecole de Management, France
Dr. Fletcher Glancy, Miami University, USA
Prof. Flora Malamateniou, University of Athens, Greece
Prof. Gail Corbitt, California State University, USA
Dr. Gianluigi Viscusi, Imperial College Business School, London, UK
Dr. Grażyna Paliwoda-Pękosz, Cracow University of Economics, Poland
Dr. hab. Paweł Wołoszyn, Cracow University of Economics, Poland
Dr. Heidi Gautschi, IMD Lausanne, Switzerland
Prof. Heinz Roland Weistroffer, Virginia Commonwealth University, USA
Prof. Hemin Jiang, University of Science and Technology of China
Prof. Horst Treiblmaier, Modul University, Vienna, Austria
Prof. Ibrahim Osman, American University of Beirut, Lebanon
Prof. Inas Ezz, Sadat Academy for Management Sciences – SAMS, Egypt
Prof. Janice Sipior, Villanova University, USA
Dr. Janusz Stal, Cracow University of Economics, Poland
Prof. Kamel Ghorab, Alhosn University, UAE
Dr. Karim Al-Yafi, Qatar University, Qatar
Dr. Klitos Christodoulou, University of Nicosia, Cyprus
Dr. Koumaditis Konstantinos, Aarhus University, Denmark
Prof. Lasse Berntzen, University of South-Eastern Norway, Norway
Dr. Leonidas Katelaris, University of Nicosia
Prof. Luning Liu, Harbin Institute of Technology, China
Prof. Małgorzata Pańkowska, University of Economics in Katowice, Poland
Dr. Manar Abu Talib, Zayed University, UAE
Prof. Marijn Janssen, Delft University of Technology, Holland
Prof. Mariusz Grabowski, Cracow University of Economics, Poland
Dr. May Seitanidi, University of Kent, UK
Prof. Miguel Mira da Silva, University of Lisbon, Portugal
Dr. Milena Krumova, Technical University of Sofia, Bulgaria
Prof. Mohamed Sellami, Telecom SudParis, France
Dr. Muhammad Kamal Coventry University, UK
Dr. Pacchierotti Claudio, University of Rennes, France
Dr. Paulo Henrique de Souza Bermejo, Universidade Federal de Lavras, Brazil
Dr. Paulo Melo, University of Coimbra, Portugal
Prof. Paulo Rupino Cunha, University of Coimbra, Portugal
Prof. Peter Love, Curtin University, Australia
Prof. Piotr Soja, Cracow University of Economics, Poland
Dr. Przemysław Lech, University of Gdańsk, Poland
Dr. Ricardo Jimenes Peris, Universidad Politécnica de Madrid (UPM), Spain
Dr. Sevgi Özkan, Middle East Technical University, Turkey
Prof. Slim Kallel, University of Sfax, Tunisia
Dr. Sofiane Tebboune, Manchester Metropolitan University, UK
Prof. Soulla Louca, University of Nicosia, Cyprus
Prof. Stanisław Wrycza, University of Gdansk, Poland
Dr. Steve Jones, Conwy County Borough, UK
Dr. Tillal Eldabi, Ahlia University, Bahrain
Prof. Vishanth Weerakkody, University of Bradford, UK
Dr. Wafi Al-Karaghouli, Brunel University, UK
Prof. Walid Gaaloul, Telecom SudParis, France
Prof. Yannis Charalabidis, University of Aegean, Greece