CORFU
Edward Lear vividly describes the magic of Corfu: "Anything like the splendour of olive-groves and orange-gardens, the blue of the sky, the violet of the mountain, rising from peacock-wing-hued sea and tipped with lines of silver snow, can hardly be imagined …"
The island of Corfu (also called Kerkyra) is one of the most popular destinations of Greece and attracts every year thousands of visitors.
Corfu is the northerly of the Ionian Islands group and lies at the entrance of the Adriatic Sea, in front of Albania. The island is the second largest of the Ionians after Kefalonia. It has an area of 592 sq. km, a coastline of 216 km and a population of approximately 120.000 inhabitants, 30.000 of which are living in the capital.
The island is characterised by a Mediterranean mild climate with lot of rainfalls in winter. There is, for that reason, dense vegetation and an abundance of wild plants. The island is considered as the greenest in Greece. Literally drowned in vegetation, with rich olive groves, thickly wooded hillsides and marvelous beaches, Corfu.
The capital and main port of Corfu is the largest town in the Ionian Islands. It is one of the most elegant and impressive towns in Greece and has an architecture influenced by all the civilisations that once occupied the island such as the Venetians, the French and the English.
It is a town of unique charm and character which reminds towns such as Naples.
More information about Corfu (city) can be found here.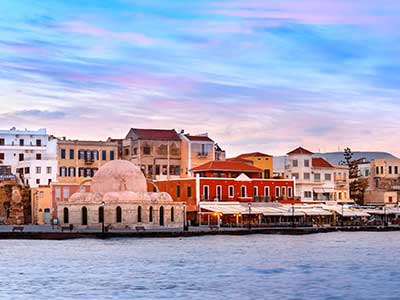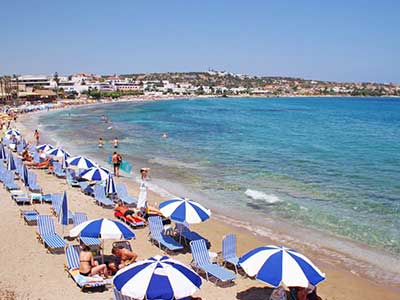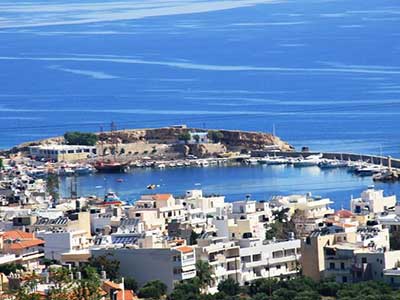 GREECE
The hot sun, the relaxing beaches, the marvelous nature, the rich culture, and the warm hospitality will charm you from the first step in the country. There are so many islands and mainland resorts in Greece that it will take you many years to explore the entire country.
Greece is world famous for its amazing beaches. Sandy or pebbled, organized or secluded, beaches in Greece are ideal for all tastes.
Discover the different aspects of the nature in Greece: Canyons, Caves, Farms, Fauna, Flora, Forests, Lakes, Mountains, Rivers, Volcanoes and more.