[ Accommodation ]
CISM Guesthouse
Rooms may be available at the guesthouse of the International Center of Mechanical Sciences.
The guesthouse has 16 rooms (6 single and 10 double rooms).
Booking must be made directly through CISM secretariat by sending a booking request to: cism@cism.it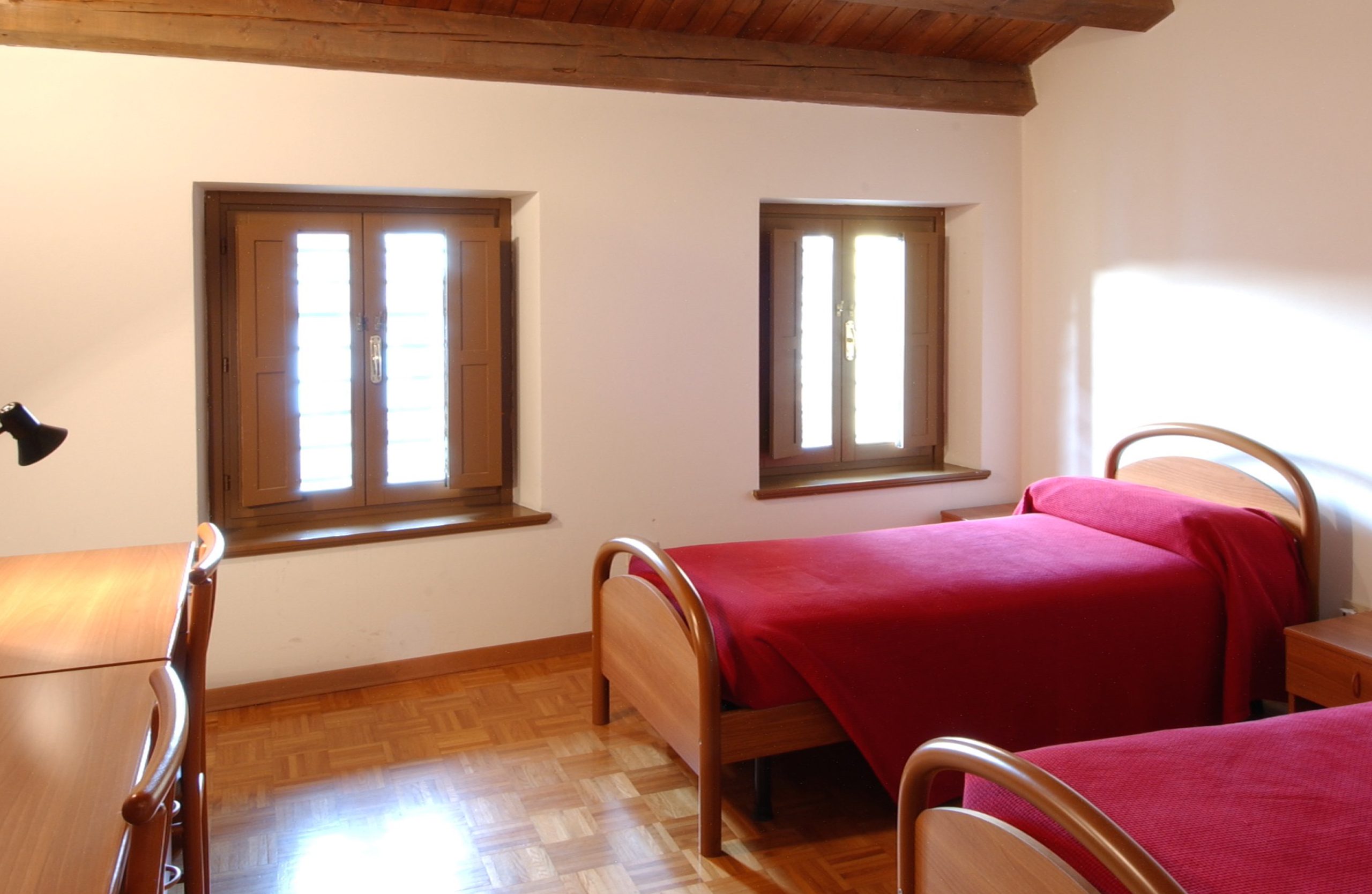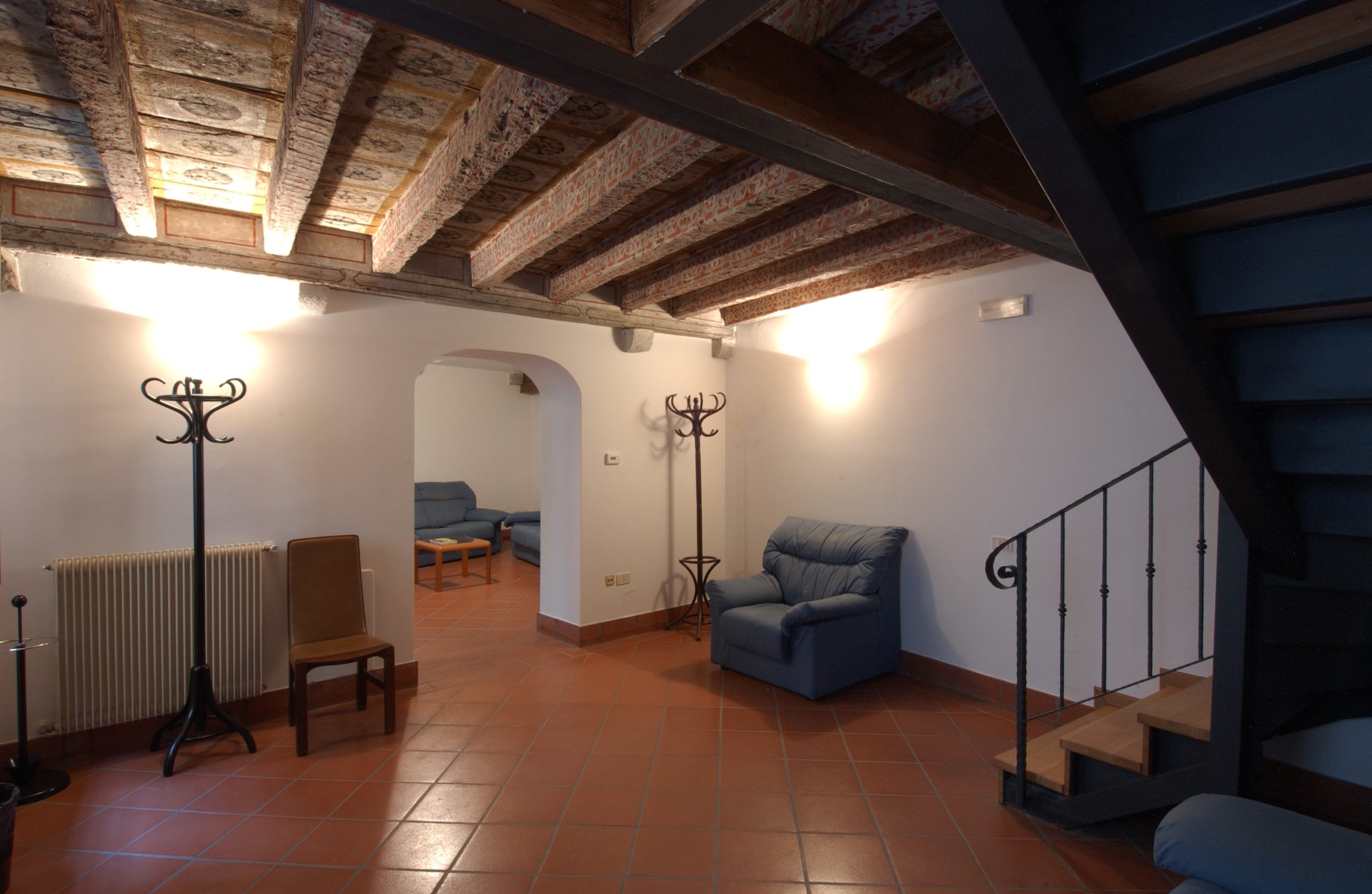 Hotels in Udine-2021 – Price List
Approximate prices in Euro.
Please note that these rates apply to bookings made directly with the hotel only and not to those made through online booking sites: you are kindly requested to take the hotel reservation directly.
These are special rates for CISM guests, so please mention CISM's special rates when contacting the hotel.
4-Stars Hotels
AMBASSADOR PALACE HOTEL
Via Carducci 46 – tel. +39 0432 503777 – fax +39 0432 503711
e-mail: info@ambassadorpalacehotel.it – www.ambassadorpalacehotel.it
Single room: 69,00 €
Double for single use: 79,00 €
Double room: 89,00 €
ASTORIA HOTEL ITALIA
Piazza XX Settembre 24 – tel. +39 0432 505091 – fax +39 0432 509070
e-mail: astoria@hotelastoria.udine.it – www.hotelastoria.udine.it
Single room: 90,00 /110,00 €
Double room: 130,00 €
Garage 22,00 €
BEST WESTERN CONTINENTAL
Via Tricesimo 71 – tel. +39 0432 46969 – fax +39 0432 43293
e-mail: info@hotelcontinental-ud.it – www.hotelcontinental-ud.it
Single room: 64,00 €
Double for single use: 74,00 €
Double room: 89,00 €
Free parking
3 Star Hotels
ALLEGRIA
Via Grazzano 18 – tel. +39 0432 201116 – fax +39 0432 201116
e-mail: info@hotelallegria.it – www.hotelallegria.it
Single room: 75,00 €
Double room: 110,00 €
Garage 11,00 €
B&B HOTEL UDINE (updated with 2022 prices)
Via Duino 8 – tel. +39 0432 509905 – fax +39 0432 507287
e-mail: udine@hotelbb.com – www.hotelbb.it
Double room single use: 55,00 €
Double room: 63,00 €
CRISTALLO
Piazzale D'Annunzio 43 – tel. +39 0432 501919 – fax +39 0432 501673
e-mail: info@cristallohotel.com – www.cristallohotel.com
Single room: 48,00 €
Double room single use: 58,00 €
Double room: 68,00 €
Garage 5,00 €
EUROPA
Viale Europa Unita 47 – tel. +39 0432 508731 – fax +39 0432 512654
e-mail: info@hoteleuropa.ud.it – hoteleuropa@hoteleuropa.ud.it – www.hoteleuropa.ud.it
Single room: 50,00 €
Double room: 70,00 €
FRIULI
Viale Ledra 24 – tel. +39 0432 234351 – fax +39 0432 234606
e-mail: friuli@hotelfriuli.udine.it – www.hotelfriuli.udine.it
Single room: 59,00 €
Double room single use: 63,00 €
Double room: 78,00 €
Free parking in the back of the hotel
PRINCIPE
Viale Europa Unita 51 – tel. +39 0432 506000 – fax +39 0432 502221
e-mail: info@principe-hotel.it – www.principe-hotel.it
Single room:50,00 / 55,00 €
Double room:75,00 €
Parcheggio e wifi gratuito / Free parking and wifi
QUOVADIS (updated with 2022 prices)
Piazzale Cella 28 – tel. +39 0432 21091 – fax +39 0432 21092
e-mail: info@hotelquovadis.it – www.hotelquovadis.it
Single room: 53,00 €
Double room single use: 56,00 €
Doube room: 65,00 €
Triple room: 93,00 €
Breakfast included
RESIDENZA AL TEATRO
Via Pracchiuso 38 – tel. +39 0432 501078 – fax +39 0432 200814
e-mail: info@residenzaalteatro.eu – http://www.residenzaalteatro.eu
Single room: 65,00 / 74,00 €
Double room: 100,00 €
Garage 10,00 €
SAN GIORGIO
Piazzale Cella 2 – tel. +39 0432 505577 – fax +39 0432 505577
e-mail: info@hotelsangiorgioudine.it – www.hotelsangiorgioudine.it
Single room: 55,00 € (45,00 € for more than two nights)
Double room: 80,00 € (70,00 € for more than two nights)
Double room single use: 70,00 € (65,00 € for more than two nights)
Wifi gratuito / Free wifi
Colazione senza glutine / Gluteen free breakfast
Noleggio bici / Free bike rental
Garage € 10,00
SUITE INN
Via di Toppo 25 – tel. +39 0432 501683 – fax +39 0432 200588
e-mail: info@suiteinn.it – www.suiteinn.it
Single room: 68,00 / 78,00 €
Double room: 98,00 €
Parcheggio e wifi gratuito / Free parking and wifi
Colazione senza glutine / Gluten free breakfast
Noleggio bici in hotel (compreso casco e lucchetto) / Bike rental in hotel (including helmet and lock) € 10,00
City Map