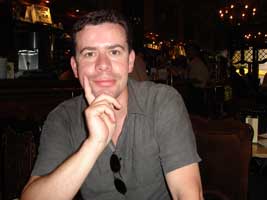 Constructing Scientific Communities: Citizen Science in the 19th and 21st Centuries
Abstract
In the nineteenth century an information revolution inaugurated by steam-powered machine printing and new methods of distribution made periodicals unprecedentedly cheap and accessible, allowing the development of a 'low' scientific culture with important implications for elite science.  Something comparable is happening in our own times.  While in the twentieth century science increasingly became the preserve of esoteric experts sequestered from the public in professional laboratories and on university campuses, the new information revolution facilitated by the internet and associated digital technologies is providing the possibilities for science to be opened up once more to the kind of mass participation not seen since the nineteenth century.  This lecture will explore how nineteenth-century science periodicals that induced their mass audiences to contribute observations and interpretations and which were a significant source of information for scientists like Charles Darwin, can now offer models of participation and intellectual collaboration in digital platforms that could have profound implications for the progress of twenty-first century science.
Brief bio
Gowan Dawson is Professor of Victorian Literature and Culture at the University of Leicester, UK.  He is the author of Darwin, Literature and Victorian Respectability (Cambridge University Press, 2007), and co-author of Science in the Nineteenth-Century Periodical:
Reading the Magazine of Nature (Cambridge University Press, 2004).  A new book, Show Me the Bone: Reconstructing Prehistoric Monsters in Nineteenth-Century Britain and America, is forthcoming with University of Chicago Press.  He is Co-Director, with Sally Shuttleworth and Chris Lintott, of the AHRC-funded Constructing Scientific Communities: Citizen Science in the 19th and 21st Centuries project.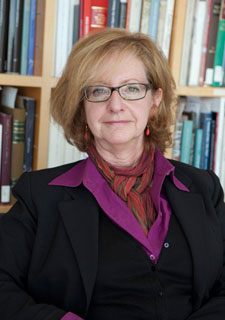 Electronic Publication: Intended and Unintended Consequences
Abstract
Looking back at a decade of energetic development in the digital humanities, we see how sweeping changes have taken place, but not always the ones, or in the ways, we had intended. A few years ago in the U.S. the digital humanities—and my own field of art history—were criticized for not being faster and more daring. This had the interesting effect of galvanizing institutions and accelerating activity, and we have since been invested in with sometimes bewildering generosity. The field now forges full speed ahead and we are in a position to do some stocktaking. We have to invent new things and also contend with older and ongoing projects whose premises or designs become outmoded. More than ever it seems that our challenges arise in the meeting of the cultural and technological. Successful processes of electronic publication disrupt traditional ways of planning and thinking.  We are only beginning to understand how electronic publication is different from print and to reflect on the implications of such difference As nuanced thinking begins to enter into an arena once dominated by bold claims and binary oppositions, it will help us to recognize the opportunities not only in the intended, but also in the unintended consequences.
Brief bio
Gail Feigenbaum is associate director of the Getty Research Institute where she oversees publications, the web, and research projects. She has published extensively in the field of early modern European art. She holds a doctorate in art history from Princeton University and has held positions at the National Gallery of Art and the New Orleans Museum of Art. Her many awards and fellowships include the Rome Prize at the American Academy. Her exhibitions include Ludovico Carracci (1994), Degas and New Orleans: A French Impressionist in America (1999), and Jefferson's America and Napoleon's France: An Exhibition for the Louisiana Purchase Bicentennial (2003). Among the books she recently edited or co-edited are Sacred Possessions: Collecting Italian Religious Art, 1500–1900 (2011) , Provenance: An Alternate History of Art (2012), and Display of Art in the Roman Palace, 1550–1750 (2014).
The modern days challenges of disruptive technology: A case of evolution rather than revolution?
Abstract
The way in which we collectively consume news is radically changing. Moreover the publishing industry as we know it is facing new challenges that are continuously challenging traditional business models known to have worked well in the past. Disruptive technology is largely the culprit and relatively unknown and the truth of the matter is that there is little we can do except understand the trends and adapt business models to appease and capitalize on the way people nowadays consume news. That brings with it uncertainty and the need to become more efficient without negatively impacting quality.
The Times has a long legacy behind it and as every business strives to evolve and become leaner in the way it operates, likewise we are faced with similar challenges which directly impact our role in civil society. Ultimately it is a case of analyzing, understanding, embracing, evolving and finally, adapting to trends that have pushed the very boundaries of publishing to a whole new level.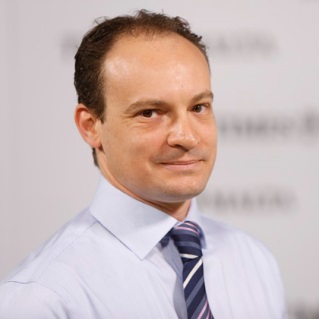 Brief bio
Donald Tabone holds the post of Chief Technology Officer, providing the necessary strategic direction to meet the company's business requirements. He joined Allied Newspapers Limited after having worked for KPMG and having held various other managerial and hands-on positions across various industries. Donald doubles up as a certified IT trainer and mentor in Computer Forensics and Information Security and has delivered several presentations to national entities and private organizations on security related topics. He holds an Honours degree in Computing and Information Systems, a Masters degree in IT & Telecomms Law and is currently reading for an MBA with the London School of Commerce.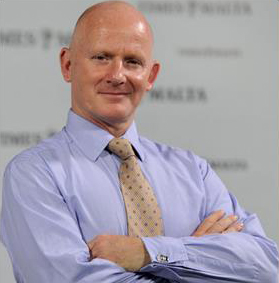 Brief bio
Adrian Hillman is Group Managing Director for the Allied Group of Companies, publishers of Times of Malta as well as Chairman of Progress Press. Adrian leads the Group's multimedia and diversification strategy. This includes the creation of audio-visual content, breaking news services, social networking services, and driving the news website www.timesofmalta.com to become the leading source of news in the country, all the while exploring new areas of revenue and consolidating traditional ones. His cross-company role has allowed him to work on the Group's diversification into magazines, publishing, and creating advertising and printing revenues.
Adrian graduated from the University of Malta BA (Hons.) and MA in Communication Studies, and MA in European Studies from Sussex University. He lectures in Mass Media Research and Political Communication at the Faculty of Media and Knowledge Sciences at the University of Malta.
Scale, Openness and Trust: New Avenues for Electronic Publishing in the Age of Infinite Collections and Citizen Science
ELPUB 2015