Italy is located in southern Europe on the Apennine Peninsula. Its distinct shape, resembling a kicking boot, makes it easy to recognize it on maps or even from space.
The Adriatic Sea borders the peninsula in the east, the Sea of Sicily in the south, the Ionian Sea in the southeast, the Ligurian Sea and the Tyrrhenian Sea in the west, all those seas are parts of the Mediterranean Sea.
Italy has international borders with Austria, France, the Holy See (Vatican City), San Marino, Slovenia, and Switzerland. It also shares maritime borders with Albania, Algeria, Croatia, Greece, Libya, Malta, Montenegro, Spain, and Tunisia.
Two of the largest Mediterranean islands belong to Italy, Sardinia in the west and Sicily in the south.
The country covers an area of 301,318 km² (116,340 sq. mi.), compared, it is about 80% the size of Japan or slightly larger than the U.S. state of Arizona.
Italy has a population of more than 60.4 million people (in 2019), the capital and largest city is Rome (Italian: Roma). Other major cities are Florence, Milan, Naples, and Venice. Spoken language is (only) Italian.
The country is known for its food, wine, ice cream, art, antique architecture, gardens, opera, fast expensive cars, fashion, film, football, the Mafia, and "Dolce Vita", a life of exuberant pleasure and luxury.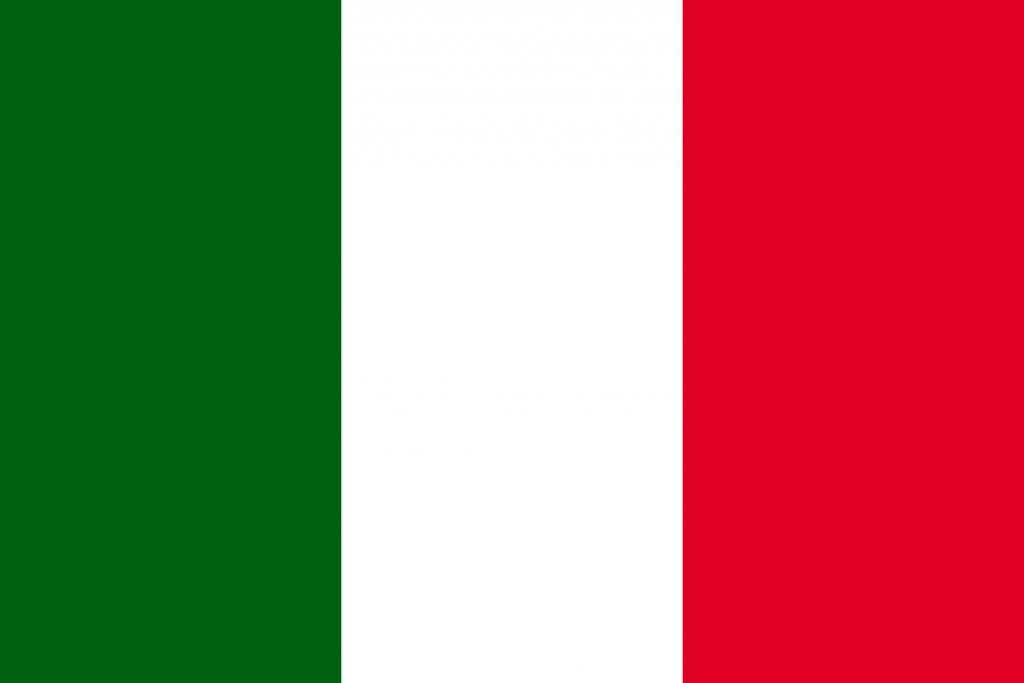 Italy became a nation-state belatedly – in 1861, when the city-states of the peninsula, along with Sardinia and Sicily, were united under King Victor EMMANUEL.
An era of parliamentary government came to a close in the early 1920s when Benito MUSSOLINI established a Fascist dictatorship. His disastrous alliance with Nazi Germany led to Italy's defeat in World War II.
A democratic republic replaced the monarchy in 1946, and economic revival followed. Italy was a charter member of NATO and the European Economic Community (EEC). It has been at the forefront of European economic and political unification, joining the European Monetary Union in 1999.