SOCIAL EVENTS
The Scientific Program of ETMM11 will be completed with several social events, including a Welcoming Reception, Conference Dinner and the possibility to join in excursions visiting some of the beautiful locations in Palermo and its surroundings. Further details will be made available here at the website about 1 month ahead of the conference.
Visiting Palermo, it is highly likely that you will run out of time before you run out of things to see and do. Layered with history as well as modern attractions, Palermo is a vibrant city which functions as both a living museum and a launch point for exploring modern Italian culture.
For the historically minded, tourist attractions in Palermo cover the Pre-Historic Era to the present day. The Regional Archaeological Museum offers a survey of the island's history and the macabre Catacombs of the Cappuccini highlight the ways that history can be captured and displayed.
Palermo attractions for the cultural connoisseur include Italy's largest indoor theatre, the Teatro Massimo, the Modern Art Gallery presents the best new works, while the Palermo Cathedral offers a look at the lasting artists of the past.
If it's shopping you seek, you will be happy to read that most crowded tourist attractions in Palermo are the outdoor markets. From the Vucciria to the Borgo Vecchio, bargain hunters and antique junkies will be in a heaven lined with rows of vendors with some of the world's best street foods. Naturally, all of the independent shops are supplemented by boutique zones with Italy's top fashion houses also open for business.
As the sun sets over the town, the official tourist attractions in Palermo may close, but the unofficial attractions are just warming up. Piazza culture and the vibrant nightlife of this city by the sea will have you struggling to choose between a quiet night of people watching and the chance to dance until dawn in one of the open air nightclubs.
If you are interested in booking one of the excursions that are being offered, select your preferred option during Registration.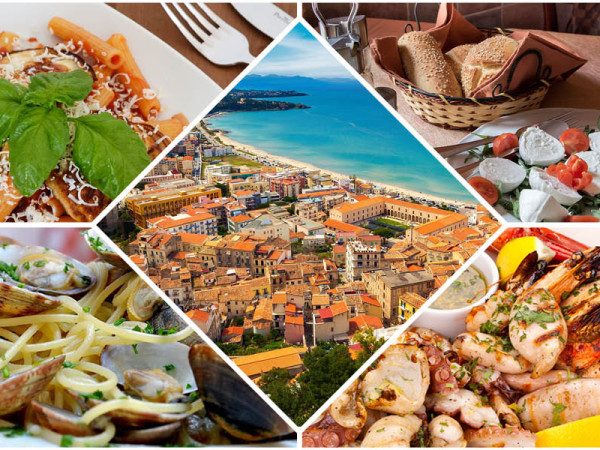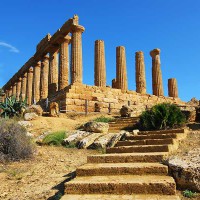 FULL DAY EXCURSION : AGRIGENTO
The city of Agrigento rests on the top (about 230m above sea level) of two hills -the hill of Girgenti to the west and the Rupe Atenea to the east -once separated by a depression formed artificially by the philosopher Empedocles to allow healthy air to circulate in the city below afflicted by malaria. The filling work, which began in 1860, created an irregular esplanade surrounded by public and government buildings dating back to the end of the 19th century and early 20th century. read more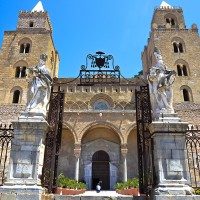 FULL DAY EXCURSION: CEFALÙ
Thanks to the strategic importance of the place, protected by an imposing rock, as well as to the fertility of the land, people settled in the Cefalù area starting from very remote times, as we know from finds made in the grottoes on the east side of the rock. However, the urban history of the place only began in the fifth century B.C. read more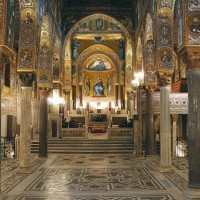 HALF DAY EXCURSION: CATTEDRALE
The Palermo Cathedral (officially called Santa Maria Assunta, and sometimes known simply as the Duomo) dates from the late 12th century, built on the site of a temple dating from Ancient Rome. As later conquerors took over from the original Norman builders, they imprinted their own styles on the still growing building. The exterior includes examples of Norman, Byzantine, Renaissance, and Baroque architectural elements, and they seem to be slapped on top of one another rather than incorporated as parts of a whole. read more